"…an anchor in a new era"
Kisaf Cargo & Co is a registered United Kingdom company with main focus on cargo shipment to Kenya, Tanzania and Uganda by air or sea. Our team of professionals in cargo handling will take care of your goods and make sure they arrive in your desired destination in a safe and secure manner.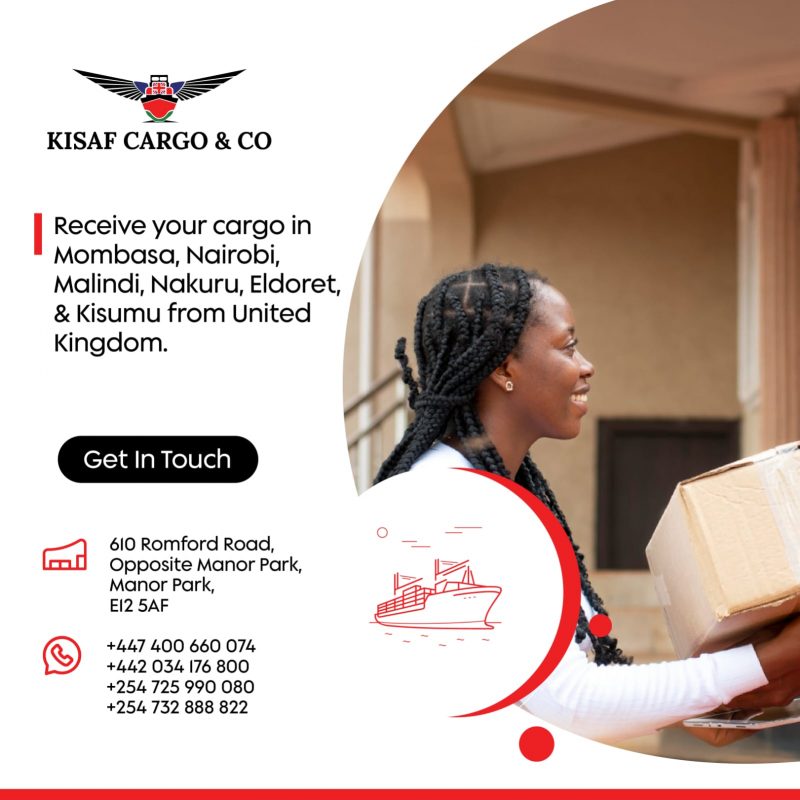 We send cargo from UK to Kenya
You can receive your cargo in:
Call us on +447400660074, +442034176800 to schedule your cargo collection.
Kisaf Cargo can help you buy and ship
from UK to Kenya
We can help you get your personal good from the UK to Kenya.
We offer door to door services and pick up of your goods in all
parts of the UK and Europe.
Would you like to buy machinery from the United Kindgom/
Europe for your commercial use? Kisaf Cargo can provide
logistics of your machinery from the UK to Kenya.